AAPEXedu has been streamlined to help you make the most of your time at the event and give you the most relevant sessions to help support your business. We'll be announcing more soon, but below is an example of the sessions already planned for 2019. Education sessions will take place in The Venetian, Bellini Ballroom as well as in Mobility Garage and on the Let's Tech stage.
Tuesday, 11/05/2019
10:00 am - 11:00 am
Doing Business in China
Room: The Venetian, Bellini Ballroom


The objective of the session is threefold: (1) update attendees on important events in China; (2) summarize the market and sourcing opportunities that are available in the country for Western companies; and (3) review the logistics alternatives for doing business in the country. The session will feature brief presentations by three panel members with significant experience in China and logistics, followed by Q&A. Topics covered will include the Trade War; current status of the Chinese economy and auto industry; and sourcing and selling opportunities in the country.

Attendees will learn:
Though slowing, China's economy shows impressive growth and robust consumer spending.
Despite the Trade War, China remains the principal source for many key auto components.
China is the clear global leader in new energy vehicles and the use of alternative fuels.
Market opportunities continue to exist for Western companies with good products and technology.
"Soup to Nuts" logistics alternatives are available for sourcing from and accessing the China market.
Speaker(s)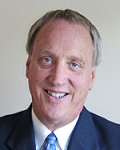 STEVEN GANSTER
SENIOR DIRECTOR
YCP SOLIDIANCE

Steve has been an international management consultant specializing in Asia for almost 40 years. He has worked with many of the word's leading automotive companies, assisting them in their growth strategies across Asia and especially in China. Steve is the author of the book, The China Ready Company and is a frequent speaker on China's automotive aftermarket.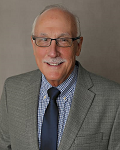 RANDY WRIGHT
CEO
FCI MARKETING

40 years in the Automotive Aftermarket in various executive positions – retail, distribution and vehicle repair. Randy has developed and sourced Automotive Aftermarket products in Asia for over 30 years. 10 years of studying the Asia aftermarket – both parts distribution and vehicle repair services. Randy holds a BS Degree from Missouri State University and an MBA from Rockhurst University.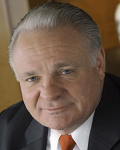 JACK PERKOWSKI
MANAGING PARTNER
JFP HOLDINGS

After graduating from Yale and the Harvard Business School, Jack spent twenty years on Wall Street where he ran PaineWebber's Investment Banking Division. In 1992, Jack made his first trip to China where he has lived and worked for the past 25 years. In 1994, Jack founded Beijing based ASIMCO Technologies which he built into a major auto supplier in China, and in 2010, he founded JFP Holdings, Ltd.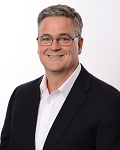 PATRICK KELLEHER
GLOBAL CHIEF DEVELOPMENT OFFICER
DHL SUPPLY CHAIN

Patrick has enjoyed a 27-year career with DHL Supply Chain, the global industry leader in contract logistics.He is responsible for the global growth of this division of Deutsche Post DHL, and based in Columbus Ohio.
11:30 am - 12:30 pm
2020 Aftermarket Outlook
Room: The Venetian, Bellini Ballroom


At this year's Aftermarket Outlook, NPD's Executive Director and Industry Analyst, Nathan Shipley, will reveal how sales in 2019 are measuring up to expectations, share insights into consumer attitudes that will shape the coming year, and provide his outlook on sales for 2020 and beyond. Insights and analysis will be derived from examining a wealth of economic trends, consumer research (including a new way to understand online purchase behavior) and product sales data, including the 2019 Consumer Outlook Survey. These survey results will once again be unveiled for the first time exclusively to AAPEX attendees.

Attendees will learn:
How the macro U.S. retail environment is performing relative to past years
What is trending in the e-commerce channel
What macro factors will have the greatest influence on 2020 aftermarket sales
Which changing consumer attitudes may represent opportunities for growth
Expected 2020 automotive product sales performance
Speaker(s)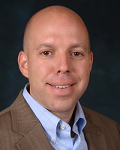 NATHAN SHIPLEY
EXECUTIVE DIRECTOR, INDUSTRY ANALYST
THE NPD GROUP

Nathan Shipley is Executive Director, Industry Analyst, for The NPD Group's Automotive Aftermarket division. With more than 15 years of experience in the automotive industry, Nathan works closely with manufacturers and retailers to help them better understand marketplace dynamics through leveraging NPD's vast array of data resources and expertise to better run their businesses. Nathan was also the recipient of 2018's Auto Care Association Impact Award: Four for the Future, which annually recognizes four people under the age of 40 who have made remarkable contributions within the auto care industry.
1:00 pm - 2:00 pm
Innovative End-of-Life Strategies for Emerging Technologies in a Changing World
Room: The Venetian, Bellini Ballroom


Advanced and emerging technologies are fundamentally shifting the repair and maintenance conversation with consumers. As more technologies are implemented on the roadway each year, the cost of servicing the vehicle for these new electronics, sensors, command modules, batteries, and autonomous features, will only continue to grow. End-of-life repair strategies, including the remanufacturing of emerging technologies, will be key in keeping vehicle repair costs down for the consumer, repair shops, and insurance companies.

Learn about how aftermarket suppliers can prepare for the maintenance shift coming from advanced vehicle technologies, including innovative reverse logistics applications using blockchain.
Speaker(s)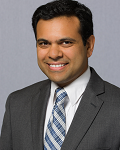 ANEESH PADALKAR
PRINCIPAL
RICARDO STRATEGIC CONSULTING

Aneesh Padalkar is a Principal at Ricardo Strategic Consulting (RSC) and has 15 years of experience in the automotive, transportation and energy industries. For the past 7 years, he has been heavily engaged with automotive OEMs and suppliers in the service, aftermarket and remanufacturing space, and is currently leading RSC's Advanced Mobility programs. While at RSC, Aneesh has advised industry executives on remanufacturing and aftermarket strategy, service division profitability improvement, end-of-production life service strategy, service parts demand forecasting, technology road-mapping, procurement strategy, etc. He brings in broad and practical perspectives having worked hand-in-hand in implementing solutions with client groups in Corporate Strategy, Engineering, Marketing, Finance, Purchasing and Supply Chain. He has also provided views on electrification and emerging technology trends to industry magazines as a key opinion leader. Prior to joining RSC, Aneesh worked with ZF Group leading cross-functional teams for Advanced Driver Assistance Systems (ADAS) product development and launch for over 15 vehicle platforms with several automotive companies. Aneesh received his MBA from the University of Michigan – Ross School of Business. He also has a Master's in Mechanical Engineering from the University of Michigan and a Bachelor's in Mechanical Engineering from the University of Pune, India.
1:30 pm - 2:30 pm
What Drives You? Women Leaders Discuss Avenues to Innovation in the Aftermarket
Room: Sand Expo, Lets Tech Stage


Innovate or get left behind. It's a mantra we hear a lot these days. But what does it really mean? What drives someone to innovate in their field? And what does innovation look like in our industry today?

Join us for a panel discussion with top female leaders on how they're innovating in the aftermarket. Listen in as they describe key initiatives that challenge the status quo and aim to make an intentional impact. Hear them talk about the opportunities and obstacles of spearheading change and their motivations for taking on the challenge. Walk away with new knowledge on the myriad ways women leaders innovate in our industry today and practical tips on implementing new ideas.
Speaker(s)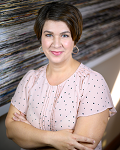 AMY ANTENORA
EDITOR, AMN
BABCOX MEDIA

Amy Antenora began her career as a newspaper reporter and has been covering the automotive aftermarket since 2002. She currently serves as Editor of the AMN brand portfolio, which includes AMN Daily, AMN Weekly, AMN Global, AMN People and the new AMN Magazine. She is a graduate of Kent State University and in 2009 earned the Automotive Aftermarket Professional (AAP) designation from Northwood University's University of the Aftermarket.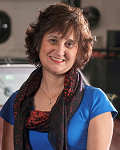 AMY MATTINAT
PRESIDENT
AUTO CRAFTSMEN

Amy Mattinat is the president of her award-winning independent automotive repair center in Vermont. Auto Craftsmen is ASE Blue Seal recognized, AAA approved and AskPatty.com certified female friendly. Amy is a past president of WiAC: Women in Auto Care, a consultant for ASE, a member of SEMA Businesswomen Networking, member of the ASA Mechanical Operations Committee, a frequent contributor to 'Remarkable Results' and was part of the 1957 Chevy Montage all-female-build that was unveiled at SEMA 2017.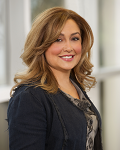 LAURA SOAVE
EXECUTIVE VICE PRESIDENT, MARKETING AND MERCHANDISING
ICAHN AUTOMOTIVE

Laura Soave, a proud native of Detroit, Michigan, has over 20 years of experience with the world's leading vehicle and automotive aftermarket manufacturers. Currently, she is Executive Vice President-Marketing and Merchandising of Icahn Automotive Group, an Icahn Enterprises L.P. company, which owns and operates service providers and parts retailers including Pep Boys, AAMCO, Precision Tune Auto Care and Auto Plus. In this capacity Laura is leading strategic initiatives in marketing and merchandising areas of the organization. She has brought to market innovative ways to meet the growing demand for automotive service, including Pep Boys Mobile Crew state of the art trailers and expanded capabilities to serve fast-growing fleets, and established Pep Boys as an installer for leading online tire retailers. Previously she served as Senior Vice President, Chief Marketing and Communications Officer for Federal-Mogul Motorparts. Here she is most proud of the Parts Matter campaign, which educated consumers on the critical role that replacement parts play in vehicle safety, reliability and performance, and the Garage Gurus platform, dedicated to closing the skills gap through onsite, online and on-demand training and support for the next-generation of repair technicians. Laura began her career at the Ford Motor Company holding positions in marketing and brand management. She also served in a variety of roles at the Volkswagen Group and Chrysler Group LLC (FCA). Named to both Crain's Detroit Business and Business Magazines' Women to Watch lists, Laura was also chosen as the Women in Auto Care's Woman of the Year and has been recognized with the Automotive Hall of Fame's Young Leadership and Excellence Award.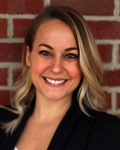 JACKI LUTZ
GLOBAL HEAD OF MARKETING COMMUNICATIONS AND INTELLIGENCE, AFTERMARKET BUSINESS
SENSATA TECHNOLOGIES

Jacki Lutz, head of global market communications and intelligence, Sensata Technologies aftermarket business, has committed herself to making a lasting impact on the auto care industry and is a proud advocate of the opportunities in the aftermarket. Lutz currently serves as acting past president of the Automotive Communications Council, is a member of Auto Care Association's Marketing Communications Committee, AASA's Marketing Executives Council, AASA's Modern Industry Expertise Council, AASA's Mobility Technology Council and was recently voted as a member of the YANG Advisory Council. She was also awarded the 2019 Impact Award: Four for the Future, which recognizes outstanding leadership and contributions to the industry.
2:30 pm - 3:30 pm
Your Customer in 2020
Room: The Venetian, Bellini Ballroom


Your customer from ten years ago is not your customer today. Customer needs have changed with the pace of technology, shifting the relationship. In this online world, how do you keep your customer relationship strong?

Join us for a conversation with YOUR customers on how to stay connected in this technology-driven world. Hear directly from shops on what they want and what matters when making a purchasing decision. Learn which value-adds make a difference and other ways you can increase your competitive advantage. Walk away with new insights and tangible ideas on how to strengthen your relationship with today's customer. Session time will include opportunity for Q&A.
Speaker(s)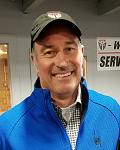 ANDY BIZUB
OWNER
MIDWEST PERFORMANCE CARS & MPC NORTHBROOK

Andy Bizub spent the first 25 years of his career in financial trading working with commodities and agricultural futures - 10 years as a broker and 15 years as a trader. In 2014, he seized an opportunity to follow his passion for all things automotive and left the trading world for entrepreneurship. Today, Andy owns and operates Midwest Performance Cars, LLC in Chicago's West Loop and MPC Northbrook in that north Chicago suburb.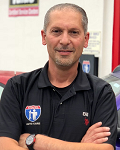 BILL NALU
PRESIDENT
INTERSTATE AUTO CARE

Thirty year industry veteran Bill Nalu is President of Interstate Auto Care. Located in Madison Heights, Michigan, Interstate Auto Care is an ASE Blue Seal recognized facility acknowledged for outstanding customer service and marketing innovation. Bill is also a member of AutoValue/Bumper to Bumper's Service Center Advisor Council and is a frequent contributor to the Remarkable Results Radio podcast, hosted by Carm Capriotto. He holds a bachelor's degree in Business Administration.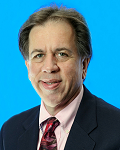 VIC TARASIK

SOCOACH

Vic is an industry trainer, coach with SOCoach. Over the 40 years he has spent in the automotive industry he has held many positions. Prior to taking a position at SOCoach, Vic owned his shop for 30 years and knows what it takes to be successful at every position from the Technician, to the Service Advisor, and Owner. His expertise inside the shop as well as working with WD's gives him a unique perspective on the "Your Customer in 2020" panel discussion. Vic has been an active member of the Auto Care Association, holding positions on the Auto Care Board, Chair of CCPN and currently serves on AAPEX Events Committee.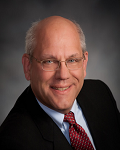 MIKE MALONEY
PRESIDENT
CONVENIENCE AUTO SERVICE

Mike Maloney started Convenience Auto Service in Ann Arbor Michigan in 2005, after retiring from over 30 years in the automotive and consumer electronics industries. Mike brings both OEM and supplier company insights to his two store chain of general auto repair locations. Mike held executive positions At Ford Motor Company, Lear Corporation, May and Scofield, and D&M Holdings, LLC., also serving as president of Boston Acoustics, a major industry supplier of loudspeakers. Since starting Convenience Auto, he has also consulted for many OEM and Consumer Electronics start-up companies in the areas of voice recognition, logistics, quality and telematics. Maloney earned a Bachelor's Degree in Electrical Engineering, and an MBA from The University of Michigan.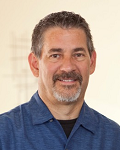 FRANK SCANDURA
OWNER, PRESIDENT
FRANK'S EUROPEAN SERVICE

Starting his career at a small-town gas station in upstate New York, Frank quickly become a Master Certified Technicianthe when he moved to Las Vegas he moved on to working at the local Mercedes Benz dealership and went on to and a service advisor before starting his own business in 2001. Today Frank is the owner-operator of one of the most successful, state-of-the-art, green shops in North America with a focus on Mercedes, BMW, Audi, VW, and Jaguar, and has 18 talented employees. Engaged in the industry and community, Frank's shops have been featured in a number of industry publications, he serves on several editorial advisory boards, he is on the advisory board for the College of Southern Nevada, and he has written numerous articles that have been published throughout the entire auto repair industry. Frank is also a certified John C Maxwell speaker, trainer, and Coach as well as Dave Ramsey Financial Peace University facilitator.
Wednesday, 11/06/2019
10:00 am - 11:00 am
"5 Trends in 5 Minutes" - Key Trends Impacting the North American Automotive Aftermarket
Room: The Venetian, Bellini Ballroom


This session is designed to highlight major trends in the vehicle market that are affecting the North American automotive aftermarket. From the ever changing new vehicle market to the aging of the fleet, the automotive aftermarket continues to evolve. These new vehicle trends are impacting aftermarket repair opportunities faster than ever before. Do you have the information needed to help be prepared to grow your business?

Attendees will learn:
How new vehicle trends are impacting the aftermarket industry.
Understand how the vehicle population is aging and the impact that will have on aftermarket repair opportunities for years to come.
How consumer choices are impacting the mix of vehicles entering repair bays.
What other key trends are shaping the automotive aftermarket.
Speaker(s)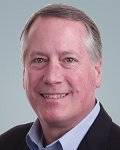 MARK SENG
GLOBAL AFTERMARKET PRACTICE LEADER
IHS MARKIT

Mark Seng is Global Automotive Aftermarket Practice Leader for IHS Markit and is responsible for leading the company's global aftermarket product development strategy. He is a frequent speaker at industry events including AAPEX, ACPN, and various AutoCare and MEMA conferences. Mr. Seng has more than 30 years of experience in global aftermarket business - prior to IHS Markit, he held various positions in distribution, sales, international marketing and product management for Federal-Mogul.
11:30 am - 12:30 pm
Trade, Regulation and Other Policies Impacting Your Business
Room: The Venetian, Bellini Ballroom


In today's fast-paced environment, finding time to keep up with changing rules, regulations and policies can be a challenge. In this quick-hitting session, experts will provide briefings on key issues impacting our industry today. This includes updates on Chinese imports tariffs, USMCA negotiations and California's Proposition 65. Walk away with the need-to-know information across the commerce landscape for your career and business.
Speaker(s)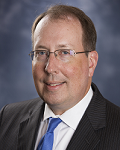 JOHN MURPHY
SVP FOR INTERNATIONAL POLICY
U.S. CHAMBER OF COMMERCE

John G. Murphy directs the U.S. Chamber's advocacy relating to international trade and investment policy. Since joining the Chamber in 1999, Murphy has led its successful campaigns to win congressional passage of trade agreements with a dozen nations as well as its support for Trade Promotion Authority in 2015. He has degrees from the University of Colorado at Boulder and Georgetown University.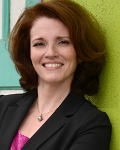 ANN GRIMALDI
PRINCIPAL
GRIMALDI LAW OFFICES

Ann maintains a diverse practice centered on chemical regulation, with primary focus on Proposition 65, California's Green Chemistry Initiative/Safer Consumer Products Regulations, nanomaterial regulation, and the federal Toxic Substances Control Act (TSCA). Her diverse client base consists of entities operating at every point across supply chains, from chemical manufacturers to consumer product retailers, and in a variety of industries including dietary supplements, cannabis, pesticides, life sciences, art materials, furniture, plumbing products and more. Ann's extensive Proposition 65 litigation experience is an invaluable foundation for her compliance counseling services, which includes in-house training. Ann graduated magna cum laude from the University of California Hastings College of the Law. Prior to studying law, Ann worked for several years as a research associate in the fields of molecular biology and cell biology, primarily at the University of California, San Francisco School of Medicine. She has published in The Journal of Cell Biology and in Current Protocols of Molecular Biology.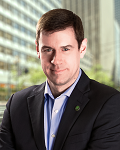 BRIAN HERRON
PRESIDENT, IVS DIVISION
OPUS

Brian is President of the IVS division of Opus, comprising Drew Technologies, Autologic, Farsight, and Bluelink Diagnostics. Brian was recently the President for ETI after holding board positions for several years, and was a contributor to the Massachusetts Right to Repair movement. Brian has a degree in MIS and holds more than 20 patents pending.
1:00 pm - 2:00 pm
Recruiting & Retaining the Next Generation of Top Talent
Room: The Venetian, Bellini Ballroom


Recruiting and retaining top talent is a priority for aftermarket businesses, but it can be a challenge to know where to start. In this session, you'll learn about innovative ways the aftermarket is finding and keeping great employees. Hear directly from industry leaders on the initiatives they've implemented, and lessons learned along the way. Walk away with new ideas on how to implement these strategies in your own business from those who have walked in your shoes.
Speaker(s)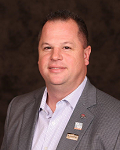 DWAYNE MYERS
PRESIDENT/CEO
DYNAMIC AUTOMOTIVE

Dwayne is the co-owner of Dynamic Automotive with four locations in Maryland. A culture of developing their team is key to Dynamic's success. They have many long-term team members and have a plan for every team member to help them grow personally and professionally. Dynamic is in the process of building a new 8 bay shop and they have already prepared for that growth by building a solid team to staff it. Dynamic's success comes from the success of its team.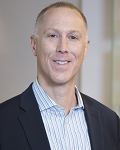 SCOTT LEFF
CHRO
DORMAN PRODUCTS

Scott is a seasoned Human Resources executive with over 20 years' experience across many industries with a track record of building and sustaining culture and enabling dynamic business growth. Prior to joining Dorman, Scott has held a variety of Global Divisional Human Resources roles at Hewlett-Packard and Hewlett-Packard Enterprises (HPE), including Pointnext and HPE Financial Services. Scott also held Chief Human Resources Officer roles for D&M (Bain Capital Portfolio Company), Metrologic (Francisco Partners Portfolio Company acquired by Honeywell) & Divisional HR and Employee Relations roles for GMAC. Scott practiced law at the Monmouth County, NJ Prosecutor's Office and a regional law firm in NJ/NY. Scott holds a BA from Rutgers University and a JD from Rutgers' Law School.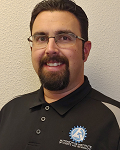 ANTHONY WILLIAMS
FOUNDER
AUTOMOTIVE INSTITUTE OF SCIENCE AND TECHNOLOGY

Anthony Williams is an an ASE certified Technician with a bachelors degree in criminal justice administration and a Master's degree in Curriculum and Instruction. He also holds Career and Technical Education teaching credentials for secondary and post-secondary. In addition, Anthony works for Carquest Technical Institute/ Advance Auto Parts as a Special Projects Manager.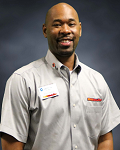 CHARLES BLANK
VICE PRESIDENT, STORES
AUTOZONE

Charles Blank is a 19 year veteran of AutoZone. Joining as a part time sales associate, not only has he worked every position in the store but also served as a District Manager, Regional Manager and Divisional Commercial Sales Manager. Currently, he is the Vice President of Stores and is responsible for 10,000 employees and over 800 stores. His career achievements were recently recognized by Memphis Business Journal as a 2018 Top 40 Under Forty honoree.
1:30 pm - 2:30 pm
Your Car. Your Data. Your Choice. Presents Cybersecurity and the Connected Car: Challenges and Opportunities
Room: Sands Expo, Lets Tech Stage


In the 21st century, power resides with those who hold data. This forum explores the security challenges and opportunities of today's connected cars and tomorrow's autonomous vehicles. As connected cars evolve with the Internet of Things – cloud-based networks, automation, 3D digital maps and intelligent transportation systems, including vehicle-to-vehicle and vehicle-to-infrastructure – so does the potential for a cyber-event to effect cars on the road. Join leading industry and subject matter experts as they discuss the current cybersecurity landscape within the auto industry, debate what it takes to build and maintain consumer trust and highlight the auto care aftermarket's role in protecting consumer data.
Speaker(s)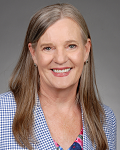 JODY DEVERE
CEO
ASKPATTY.COM, INC

Jody DeVere is an internationally recognized speaker, trainer, often quoted industry pundit and spokesperson for the automotive industry on the women's market. She has been featured by the New York Times, NPR, Wall Street Journal, CNN, Fox Business, Forbes Women, Oprah Magazine and Parenting Magazine to name a few. As CEO of AskPatty.com, she provides automotive education to women consumers and an interactive online Certified Female Friendly® certification training program for automotive retailers on how to attract, sell, retain and market to women. In her role as marketing to women expert, automotive journalist, car care expert and safety spokesperson her goal is to educate women car buyers and owners, the automotive industry at large and promote, mentor and support careers for women in the automotive industry. Jody DeVere is a champion for women in the automotive industry, and her company AskPatty.com, Inc. serves as the first point of contact for many women who are seeking the very best experience to buy a car and service by visiting Certified Female Friendly® automotive retail locations across the United States and Canada.
CHRIS BLALOCK
DIRECTOR OF PRODUCT MANAGEMENT
DORMAN PRODUCTS, INC.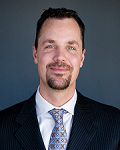 JIM DYKSTRA
CEO
DYTECH AUTO GROUP

A 25-year veteran of the automotive services industry, Jim Dykstra is CEO of Dytech Auto Group that owns and operates multiple automotive service facilities in West Michigan. In addition to his role at Dytech, Dykstra also serves as vice president of business development and strategy for CarMD where he oversees the company's B2B business solutions, including CarMD PRO SCAN, a turnkey automotive aftermarket business solution designed for repair shops. Prior to his role at CarMD, Dykstra was founder and president of Aftermarket Telematics Technologies (ATT), a software company specializing in telematics solutions for the automotive aftermarket. In 2016, ATT was acquired by Innova Electronics, CarMD's sister company. Dykstra earned his automotive degree from Ferris State University and is a graduate of Northwood University's Leadership 2.0 program. Dykstra is actively involved in the automotive aftermarket industry and currently serves on the Auto Care Association Board of Directors, is Chairman of the Auto Care Association Telematics and Emerging Technologies Committee, and a member of the Ferris State Automotive Management Advisory Board. Dykstra is also a past member of the Auto Care Car Care Professionals Network committee, Auto Care Education committee and Aftermarket Auto Parts Alliance Service Dealer Council.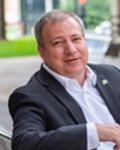 DANIEL MASSEY, PHD
DIRECTOR OF TECHNOLOGY, CYBERSECURITY AND POLICY PROGRAM
UNIVERSITY OF COLORADO BOULDER

Dr. Massey is the director of the Technology, Cybersecurity and Policy (TCP) Program at the University of Colorado Boulder, and part of the Neutral Vehicle Consortium that is developing secure interoperable standards for vehicular data. Prior to joining CU Boulder, Dr. Massey was a program manager in the Cyber Security Division, Science and Technology Directorate, U.S. Department of Homeland Security (DHS). While at DHS, he developed and managed the Cyber Physical Systems (CPSSEC) program that focused on cyber security for automobiles and other systems that combine the cyber and physical worlds. He has more than 25 years of research and management experience and is the author of more than 100 peer-reviewed publications on networking and cyber security.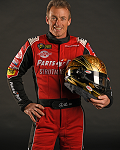 CLAY MILLICAN
DRIVER OF THE PARTS PLUS TOP FUEL DRAGSTER



2:30 pm - 3:30 pm
Automotive Aftermarket Online-to-Offline (o2o) Pulse Check
Room: The Venetian, Bellini Ballroom


Barry Neal, Partner and US Aftermarket Leader of Roland Berger, will present on strategies for succeeding in the new online-to-offline world. He will provide a framework, recommendations, best practices and select aftermarket case studies to guide suppliers and their channel partners as they navigate the o2o retail supply chain. During AAPEX, participants will be able to complete an online self-assessment of their o2o readiness and receive personalized reports on their specific key improvement areas.
Speaker(s)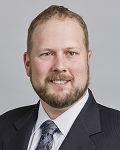 BARRY NEAL
PARTNER
ROLAND BERGER

Barry Neal is a Partner and member of Roland Berger's North American management team. He has over 18 years of experience working with automotive and industrial clients on operations strategy and transformation topics with an emphasis on the aftermarket. Within the aftermarket Barry supports OEM aftersales, dealers, independent aftermarket suppliers, distributors, service providers, and retailers on supply chain strategy, channel management, operating model transformation, and growth. Barry is also a member of Roland Berger's private investor leadership team, supporting private equity, buying groups, and strategic clients with target identification, commercial and operational diligence, portfolio value capture, and exit support. Barry studied business and industrial engineering at the University of Michigan (BBA) and holds an MBA from the Saїd Business School at Oxford University. He is a Six Sigma Blackbelt and Certified in Production and Inventory Management.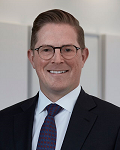 BRANDON BOYLE
PARTNER
ROLAND BERGER

Brandon Boyle is a Partner and member of Roland Berger's North American management team. He has over 18 years of experience working with automotive and industrial clients on corporate strategy and transformation topics. Within the automotive space, Brandon focuses on supporting tier 1 suppliers on a range of strategic topics including how to navigate and prepare for the disruptive trends in the aftermarket. Through Brandon's work in aftermarket, he has developed deep expertise across the light and commercial vehicle segments and geographies. Brandon studied electrical engineering at Oakland University (BBS) and holds an MBA from the University of Michigan Ross School of Business.
Thursday, 11/07/2019
9:30 am - 12:30 pm
AAPEX ADAS Forum: ADAS Challenges and Opportunities Today & Tomorrow
Room: The Venetian, Bellini Ballroom


Investing in dedicated ADAS space and trained technicians is difficult, but many are embracing this new technology and creating new business. Join Moderator Chris Gardner, Senior Vice President of AASA, for the first panel discussion: Today's Repair Community Faces Specific Challenges and Is Embracing Opportunities. Panelists include Frank Leutz, COO of Desert Car Care & Host of Wrench Nation Car Talk Radio & ASA member; Dave Milne, President, ASE; John Nielsen, Managing Director, AAA.

ADAS Miscalibration: What Can Go Wrong, will address the scenarios that could result in unsafe vehicles as well as problems that may occur if calibrations are not performed properly. This panel will be moderated by Chris Gardner, AASA and will feature Scott Brown, President, Diagnostic Network and Bob Augustine, Vice President, Business Development, Drew Technologies.

Following the first two panels, you won't want to miss an ADAS Legal Discussion with Auto Care Association General Counsel, Bert Hogeman -- what happens when vehicles are not calibrated, who audits or checks vehicles after calibration to ensure their ADAS systems work properly, and what happens if a shop does not accurately inform customers about their ADAS systems?

The pace of change continues to accelerate. Looking towards the future and planning for what's next will keep you in business and your customers satisfied. The next panel will share their vision for next-generation ADAS recalibration tools and techniques. This is a can't miss discussion that will be moderated by thought leader and industry expert, Jim Dykstra, CEO of Dytech Auto Group. Panelists include Ryan Frisch, manager R&D Engineering – EE, Hunter Engineering Company; Evangelos Antypas, president, asTech; and Josh Meyer, vice president, strategy and innovation, LKQ.

Following the Next-Gen ADAS discussion, Douglas A. Brooks, Ph.D. and manager of Perception Systems at Southwest Research Institute will dive even deeper into the connected future and will take attendees on a journey from what we see today in the basic ADAS sensors to the world of immersive perception models that will power the fully automated vehicles in the very near future.

These thought-provoking sessions will arm attendees with critical information as they prepare for today, tomorrow and beyond.
Speaker(s)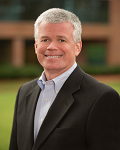 CHRIS GARDNER
SVP
AASA

Chris manages all technology areas for AASA members, including the AASA Technology Council and the AASA Technology Conference. The AASA Technology Conference is the leading technology event in the North American Automotive Aftermarket industry. He represents members on the Aftermarket Telematics Task Force, AASA Telematics Working Group, NASTF's Equipment & Tool Committee and the AASA Vehicle Data Work Group. Gardner also manages the association's new mobility technology initiatives. He provides executive oversight for all major events including AAPEX. He also manages the association's Intellectual Property Council and manages internal staff operations. Gardner has more than 30 years of experience in the automotive industry, has received two automotive component patents, and has written dozens of articles and white papers on various automotive materials and processes. He has been with the MEMA/AASA organization for 20 years. Gardner has a B.S. degree from North Carolina State University and Masters in Automotive Aftermarket Professional from Northwood University's University of the Aftermarket. He received the Northwood University Automotive Aftermarket Management Education Award.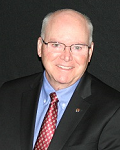 DAVID MILNE
ASSOC. VP
ASE

Dave is Associate VP of Traditional Testing Programs for ASE where he is responsible for managing the staff that develops, maintains, and assembles the ASE certification tests. Dave also serves as the President of the ASE Training Managers Council (ATMC), a division of ASE. The council is a network of training managers from both the OEMs and aftermarket who use their collective wisdom to look into the future of how people will learn, and then help each other structure their training for that future. A 45-year veteran of the automotive service industry, he has been with ASE 23 years, previously serving as president of Professional Auto Supply, Inc. Dave started his career as an automotive technician in a 4-bay service station.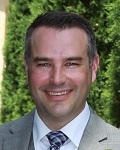 RYAN FRISCH
MGR., R & D ENGINEERING
HUNTER ENGINEERING COMPANY

Ryan Frisch has an ABET-accredited Bachelor of Science degree in Electrical Engineering. For over 13 years, he has participated in and managed the development of products related to ADAS, vehicle communication systems and vehicle safety systems at Hunter Engineering Company. He is a member of ACM, IEEE, and SAE International. He is the chairman of the Auto Care ADAS Work Group and a member of the Auto Care Emerging Technologies Committee.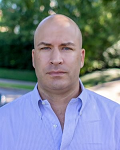 EVANGELOS ANTYPAS
PRESIDENT
ASTECH

Evangelos Antypas is asTech's President and Chief Revenue Officer. Mr. Antypas is an executive with extensive international and new ventures experience with over 20 years of global marketing and P&L responsibility in North America, Europe, Latin America, and Asia in both consumer product-oriented firms as well as the technology sector.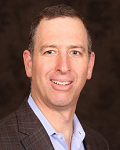 JOSH MEYER
VP, STRATEGY AND INNOVATION
LKQ

Josh Meyer is a vice president with LKQ's Strategy and Innovation department. In this capacity he is responsible for diagnostics and ADAS. Many of LKQ's customers are on the leading edge with diagnostics and ADAS as they repair new or nearly new vehicles requiring thorough diagnostic evaluations and ADAS calibration procedures.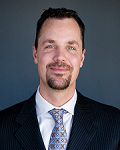 JIM DYKSTRA
CEO
DYTECH AUTO GROUP

A 25-year veteran of the automotive services industry, Jim Dykstra is CEO of Dytech Auto Group that owns and operates multiple automotive service facilities in West Michigan. In addition to his role at Dytech, Dykstra also serves as vice president of business development and strategy for CarMD where he oversees the company's B2B business solutions, including CarMD PRO SCAN, a turnkey automotive aftermarket business solution designed for repair shops. Prior to his role at CarMD, Dykstra was founder and president of Aftermarket Telematics Technologies (ATT), a software company specializing in telematics solutions for the automotive aftermarket. In 2016, ATT was acquired by Innova Electronics, CarMD's sister company. Dykstra earned his automotive degree from Ferris State University and is a graduate of Northwood University's Leadership 2.0 program. Dykstra is actively involved in the automotive aftermarket industry and currently serves on the Auto Care Association Board of Directors, is Chairman of the Auto Care Association Telematics and Emerging Technologies Committee, and a member of the Ferris State Automotive Management Advisory Board. Dykstra is also a past member of the Auto Care Car Care Professionals Network committee, Auto Care Education committee and Aftermarket Auto Parts Alliance Service Dealer Council.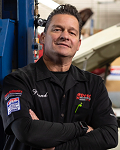 FRANK LEUTZ
NATIONAL CAR CARE EXPERT AND CAR TALK RADIO HOST
DESERT CAR CARE OF CHANDLER

Frank Leutz is a 27-year veteran of the automotive repair industry and owns Nationally Recognized Small Business of the Year Desert Car Care of Chandler outside of Phoenix Arizona. Frank was awarded the 2019 Automotive Service Association Communicator of the Year Award from his tireless work educating both the consumer & industry. Frank appears regularly on ABC15 & AZFAMILY 3TV Car Care as the TV guest for Automotive Car Care & News Frank served as President of the Phoenix Chapter of the Automotive Service Association (ASA) from 2013 through mid-2017 and continues to serve as Treasurer. In 2016 Frank was elected to serve on the ASA Mechanical Division Operations Committee, the voice in Washington D.C. for automotive independent repairers across the country. 2016, Founder, writer, producer and Host of the Wrench Nation Car Radio Talk Show played out of three Phoenix major market stations ARIZONA'S KPNG, KFNX & KVIT recording weekly live shows from one of the country's premier technical trade schools, the East Valley Institute of Technology, along with a top 10 recognized Car Talk Show Apple Podcast. With guests, to name a few, like 2017 Funny Car Champ Robert Hight, Pronto Funny Car Blake Alexander, Automotive Movie Designer Fireball Tim, Eric the Car Guy, Drew Alcazar of Russo and Steele, Renowned Concept Car Collector Joe Bortz, Craig Jackson of Barrett-Jackson, Automotive Artist Her Highness Princess Vidita Singh of Barwani, and Nationally recognized automotive technicians and garage owners bringing energetic and lively car care tips while sharing compassionate stories----Frank believes he has found his weekly necessary therapy sessions to keep life sane while propelling the incredible people and good works of the automotive industry.
JOHN NIELSEN
MANAGING DIRECTOR
AAA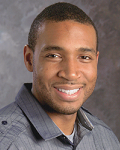 DOUGLAS BROOKS
MANAGER R&D
SOUTHWEST RESEARCH INSTITUTE

Dr. Brooks received his B.S. in Electrical Engineering from NC State University in 2005 and his M.S. and Ph.D. from the Georgia Institute of Technology in Electrical and Computer Engineering in 2008 and 2012 respectively. He is currently the manager of the Perception Systems Section at Southwest Research Institute where he manages a team of experts in the field of traditional and modern computer vision techniques such as Deep Learning. With over a decade of experience, his areas of expertise focus on utilizing computer vision techniques for pattern recognition and decision making with regards to the autonomy of intelligent systems such as automated vehicles.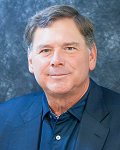 BERT HOGEMAN
GENERAL COUNSEL
AUTO CARE ASSOCIATION

Bert Hogeman has more than 35 years of legal experience, including both private law firms and in-house legal departments for wide variety of business clients. His practice has included domestic and international mergers and acquisitions, telecommunications regulatory activity, trade association representation, compliance, privacy and online operations. Most recently he served as outside counsel to the Auto Care Association for three years and now as in-house General Counsel he advises executives, senior management and the board of directors on legal issues facing the aftermarket automotive industry including the complex issues associated with ADAS and AV developments.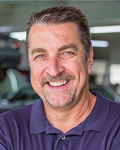 SCOTT BROWN
PRESIDENT
DIAGNOSTIC NETWORK

Scott is an ASE Master Certified L1 Technician and has over 35 years of professional service industry experience. As an independent shop owner in Southern California and his engagement at various levels within our complex industry, he has a deep understanding of the challenges technicians experience at the service level and is continuously striving to move the industry forward through education and networking. Scott Founded Diagnostic Network after 22 years of service at iATN, where he retired as company President at the beginning of 2018.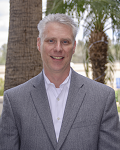 BOB AUGUSTINE
VP BUSINESS DEVELOPMENT
DREW TECHNOLOGIES

Bob has been in the automotive business for over 25 years, including both dealership and Independent Aftermarket service department experience. Since 1994, Bob has specialized in diagnostic equipment, working for CAS, Mac Tools, Vetronix/ETAS/Robert Bosch LLC. He has held positions in sales, sales management, product development, product marketing and National Accounts. Bob was also employed by Christian Brothers Automotive Corporation, based in Houston, TX, as Technical Training Manager, supporting 200+ franchise locations in 32 states. He is currently Vice President of Business Development with Opus IVS (Intelligent Vehicle Support), working with both Drew Technologies and Autologic companies, specializing in vehicle networking, ADAS and autonomous diagnostics.
1:30 pm - 3:00 pm
Service Professionals Summit - Aftermarket 2030: Consolidation Trends, Opportunities, and Challenges for the Independent Service Professional
Room: Mobility Garage, Titian Ballroom


This year's AAPEXedu Panel will tackle a very hot and trending topic that is reshaping the aftermarket and will have an big impact on the service professional.
Learn about the opportunities to be a seller or buyer.
What are consolidators looking for?
How will consolidation at all levels impact the service professional?
What do you need to do to prepare?
What will be the impact of technology on consolidation?
And many more answers from this esteemed panel
Speaker(s)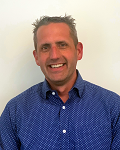 JASON RAINEY
GENERAL MANAGER
NAPA AUTOCARE

Jason Rainey is the General Manager of NAPA AutoCare; a program of more than 17,000 independently owned automotive repair facilities that have chosen to partner with NAPA. Before taking the reins of the industry's leading banner program, Jason spent 13 years in the NAPA Product Department. He worked with vendors on managing, sourcing and marketing in the Tool & Equipment, Batteries/Electrical, Brakes and Under Car categories on behalf of NAPA AUTO PARTS. Jason came to NAPA Headquarters after a successful career in Grand Rapids, Michigan where he worked in several NAPA Store and Distribution Center roles as well as working as a Territory Sales Manager and a Tool & Equipment District Manager. Before joining the NAPA family, Jason served in the United States Marine Corps.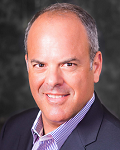 RICK SCHWARTZ
CO-FOUNDER AND CEO
SCHWARTZ ADVISORS LLC

Rick Schwartz is co-founder and CEO of Schwartz Advisors LLC, a mergers and acquisition advisor and management consulting firm to the automotive and heavy-duty transportation industry. Prior to forming Schwartz Advisors, Rick's career included senior executive leadership positions in sales, marketing, and finance. At Schwartz Advisors, Rick has advised private equity firms, aftermarket management teams and boards of directors on growth strategy, M&A strategy and due diligence projects. Rick oversees operations of Schwartz Advisors buy-side, sell-side and strategic planning consulting practices. Rick is a former member of the Auto Care Association Board of Directors, and he received the prestigious Northwood University Automotive Aftermarket Management Education Award. Prior to starting Schwartz Advisors, Rick held various senior-level positions at Nestle, Macy's and The Upper Deck Company. Rick received an MBA from the University of Southern California Marshall School of Business and a BA in International Relations from USC.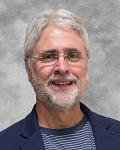 CARM CAPRIOTTO
PODCAST HOST
REMARKABLE RESULTS RADIO PODCAST

Carm Capriotto is a connector of aftermarket professionals and is the founder and host of Remarkable Results Radio, the premier automotive aftermarket industry podcast. It's talk radio for aftermarket professionals. Through interviews with the best in the business, sharing their unfiltered, honest and sincere stories with the goal of helping others solve their pain points and share knowledge.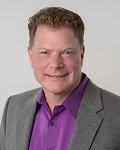 GREG BUNCH
OWNER
ASPEN AUTO CLINIC

Greg is the owner of Aspen Auto Clinic, a five-location automotive and service business in Colorado. Greg started his passion for cars at 15 when he began rebuilding a 1966 Volkswagen Bug. Greg has moved from a Volkswagen mechanic to ASE Master Technician, to Management, to starting his shop 18 years ago in his garage, to an award-winning multi-location business. Greg is currently a board member for the STEM-based charter school call "Automotive Institute of Science & Technology" and on the Advisory board of Ratchet and Wrench Magazine. Greg is also a board member of the Auto Care organization and a certified instructor for the Worldpac Training Institute and Carquest Technical Institute. Greg's unwavering passion for the industry has also led him to form a company called Transformers Institute, a coaching and training company dedicated to transforming the automotive industry.