AAPEXedu has been streamlined to help you make the most of your time at the event and give you the most relevant sessions to help support your business. We'll be announcing more soon, but below is an example of the sessions already planned for 2019. Education sessions will take place in The Venetian, Bellini Ballroom as well as in Mobility Garage and on the Let's Tech stage.
Tuesday, 11/05/2019
10:00 am - 11:00 am
Doing Business in China
Room: The Venetian, Bellini Ballroom


The objective of the session is threefold: (1) update attendees on important events in China; (2) summarize the market and sourcing opportunities that are available in the country for Western companies; and (3) review the logistics alternatives for doing business in the country. The session will feature brief presentations by three panel members with significant experience in China and logistics, followed by Q&A. Topics covered will include the Trade War; current status of the Chinese economy and auto industry; and sourcing and selling opportunities in the country.

Attendees will learn:
Though slowing, China's economy shows impressive growth and robust consumer spending.
Despite the Trade War, China remains the principal source for many key auto components.
China is the clear global leader in new energy vehicles and the use of alternative fuels.
Market opportunities continue to exist for Western companies with good products and technology.
"Soup to Nuts" logistics alternatives are available for sourcing from and accessing the China market.
Speaker(s)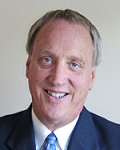 Steven Ganster
Senior Director
VCP Solidiance Limited

Steve has been an international management consultant specializing in Asia for almost 40 years. He has worked with many of the word's leading automotive companies, assisting them in their growth strategies across Asia and especially in China. Steve is the author of the book, The China Ready Company and is a frequent speaker on China's automotive aftermarket.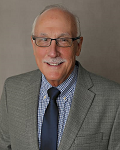 Randy Wright
CEO
FCI Marketing

40 years in the Automotive Aftermarket in various executive positions – retail, distribution and vehicle repair. Randy has developed and sourced Automotive Aftermarket products in Asia for over 30 years. 10 years of studying the Asia aftermarket – both parts distribution and vehicle repair services. Randy holds a BS Degree from Missouri State University and an MBA from Rockhurst University.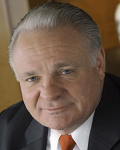 Jack Perkowski
Managing Partner
JFP Holdings

After graduating from Yale and the Harvard Business School, Jack spent twenty years on Wall Street where he ran PaineWebber's Investment Banking Division. In 1992, Jack made his first trip to China where he has lived and worked for the past 25 years. In 1994, Jack founded Beijing based AIMCO Technologies which he built into a major auto supplier in China, and in 2010, he founded JFP Holdings, Ltd.
Patrick Kelleher
Global Chief Development Officer
DHL Supply Chain


11:30 am - 12:30 pm
2020 Aftermarket Outlook
Room: The Venetian, Bellini Ballroom


At this year's Aftermarket Outlook, NPD's Executive Director and Industry Analyst, Nathan Shipley, will reveal how sales in 2019 are measuring up to expectations, share insights into consumer attitudes that will shape the coming year, and provide his outlook on sales for 2020 and beyond. Insights and analysis will be derived from examining a wealth of economic trends, consumer research (including a new way to understand online purchase behavior) and product sales data, including the 2019 Consumer Outlook Survey. These survey results will once again be unveiled for the first time exclusively to AAPEX attendees.

Attendees will learn:
How the macro U.S. retail environment is performing relative to past years
What is trending in the e-commerce channel
What macro factors will have the greatest influence on 2020 aftermarket sales
Which changing consumer attitudes may represent opportunities for growth
Expected 2020 automotive product sales performance
Speaker(s)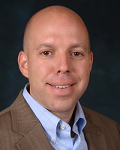 NATHAN SHIPLEY
Executive Director, Industry Analyst
The NPD Group

Nathan Shipley is Executive Director, Industry Analyst, for The NPD Group's Automotive Aftermarket division. With more than 15 years of experience in the automotive industry, Nathan works closely with manufacturers and retailers to help them better understand marketplace dynamics through leveraging NPD's vast array of data resources and expertise to better run their businesses. Nathan was also the recipient of 2018's Auto Care Association Impact Award: Four for the Future, which annually recognizes four people under the age of 40 who have made remarkable contributions within the auto care industry.
1:00 pm - 2:00 pm
Innovative End-of-Life Strategies for Emerging Technologies in a Changing World
Room: The Venetian, Bellini Ballroom

Speaker(s)
Patrick Muldoon
Business Development, Reman
AxleTech


2:30 pm - 3:30 pm
Your Customer in 2020
Room: The Venetian, Bellini Ballroom

Wednesday, 11/06/2019
10:00 am - 11:00 am
5 Trends in 5 Minutes
Room: The Venetian, Bellini Ballroom

11:30 am - 12:30 pm
Trade, Regulation and Other Policies Impacting Your Business
Room: The Venetian, Bellini Ballroom

1:00 pm - 2:00 pm
Recruiting & Retaining the Next Generation of Top Talent
Room: The Venetian, Bellini Ballroom


Recruiting and retaining top talent is a priority for aftermarket businesses, but it can be a challenge to know where to start. In this session, you'll learn about innovative ways the aftermarket is finding and keeping great employees. Hear directly from industry leaders on the initiatives they've implemented, and lessons learned along the way. Walk away with new ideas on how to implement these strategies in your own business from those who have walked in your shoes.
2:30 pm - 3:30 pm
Automotive Aftermarket Online-to-Offline (o2o) Pulse Check
Room: The Venetian, Bellini Ballroom


Digital disruption and consumer expectations are changing the automotive aftermarket and opening a new retail frontier. In this session, Barry Neal, partner, Roland Berger GmbH, will discuss the coming transformations caused by the intersection of three trends:
New technology that is underutilized in the U.S. aftermarket but embedded in other industries and countries
Development of successful business models based on these new technologies
Consumer migration to these business models driven by more convenience and lower prices
Find out how this disruption creates opportunities throughout the aftermarket's value chain and how aftermarket suppliers can win in this new retail frontier.
Speaker(s)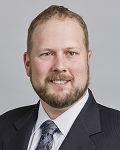 Barry Neal
Partner
Roland Berger

Barry Neal is a Partner and member of Roland Berger's North American management team. He has over 18 years of experience working with automotive and industrial clients on operations strategy and transformation topics with an emphasis on the aftermarket. Within the aftermarket Barry supports OEM aftersales, dealers, independent aftermarket suppliers, distributors, service providers, and retailers on supply chain strategy, channel management, operating model transformation, and growth. Barry is also a member of Roland Berger's private investor leadership team, supporting private equity, buying groups, and strategic clients with target identification, commercial and operational diligence, portfolio value capture, and exit support. Barry studied business and industrial engineering at the University of Michigan (BBA) and holds an MBA from the Saїd Business School at Oxford University. He is a Six Sigma Blackbelt and Certified in Production and Inventory Management.
Thursday, 11/07/2019
9:30 am - 12:30 pm
ADAS Forum
Room: The Venetian, Bellini Ballroom


Learn how to address the challenges of advance driver assist systems and use this new technology to grow business for your shop in the ADAS Forum.
Speaker(s)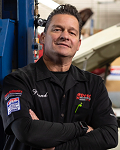 Frank Leutz
National Car Care Expert and Car Talk Radio Host
Desert Car Care of Chandler

Frank Leutz is a 27-year veteran of the automotive repair industry and owns Nationally Recognized Small Business of the Year Desert Car Care of Chandler outside of Phoenix Arizona. Frank was awarded the 2019 Automotive Service Association Communicator of the Year Award from his tireless work educating both the consumer & industry. Frank appears regularly on ABC15 & AZFAMILY 3TV Car Care as the TV guest for Automotive Car Care & News Frank served as President of the Phoenix Chapter of the Automotive Service Association (ASA) from 2013 through mid-2017 and continues to serve as Treasurer. In 2016 Frank was elected to serve on the ASA Mechanical Division Operations Committee, the voice in Washington D.C. for automotive independent repairers across the country. 2016, Founder, writer, producer and Host of the Wrench Nation Car Radio Talk Show played out of three Phoenix major market stations ARIZONA'S KPNG, KFNX & KVIT recording weekly live shows from one of the country's premier technical trade schools, the East Valley Institute of Technology, along with a top 10 recognized Car Talk Show Apple Podcast. With guests, to name a few, like 2017 Funny Car Champ Robert Hight, Pronto Funny Car Blake Alexander, Automotive Movie Designer Fireball Tim, Eric the Car Guy, Drew Alcazar of Russo and Steele, Renowned Concept Car Collector Joe Bortz, Craig Jackson of Barrett-Jackson, Automotive Artist Her Highness Princess Vidita Singh of Barwani, and Nationally recognized automotive technicians and garage owners bringing energetic and lively car care tips while sharing compassionate stories----Frank believes he has found his weekly necessary therapy sessions to keep life sane while propelling the incredible people and good works of the automotive industry.
1:30 pm - 3:00 pm
Service Professionals Summit - Aftermarket 2030: Consolidation Trends, Opportunities, and Challenges for the Independent Service Professional
Room: Mobility Garage, Titian Ballroom


This year's AAPEXedu Panel will tackle a very hot and trending topic that is reshaping the aftermarket and will have an big impact on the service professional.
Learn about the opportunities to be a seller or buyer.
What are consolidators looking for?
How will consolidation at all levels impact the service professional?
What do you need to do to prepare?
What will be the impact of technology on consolidation?
And many more answers from this esteemed panel
Speaker(s)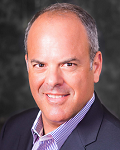 Rick Schwartz
Co-Founder and CEO
Schwartz Advisors LLC

Rick Schwartz is co-founder and CEO of Schwartz Advisors LLC, a mergers and acquisition advisor and management consulting firm to the automotive and heavy-duty transportation industry. Prior to forming Schwartz Advisors, Rick's career included senior executive leadership positions in sales, marketing, and finance. At Schwartz Advisors, Rick has advised private equity firms, aftermarket management teams and boards of directors on growth strategy, M&A strategy and due diligence projects. Rick oversees operations of Schwartz Advisors buy-side, sell-side and strategic planning consulting practices. Rick is a former member of the Auto Care Association Board of Directors, and he received the prestigious Northwood University Automotive Aftermarket Management Education Award. Prior to starting Schwartz Advisors, Rick held various senior-level positions at Nestle, Macy's and The Upper Deck Company. Rick received an MBA from the University of Southern California Marshall School of Business and a BA in International Relations from USC.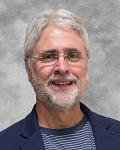 Carm Capriotto
Podcast Host
Remarkable Results Radio Podcast

Carm Capriotto is a connector of aftermarket professionals and is the founder and host of Remarkable Results Radio, the premier automotive aftermarket industry podcast. It's talk radio for aftermarket professionals. Through interviews with the best in the business, sharing their unfiltered, honest and sincere stories with the goal of helping others solve their pain points and share knowledge.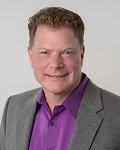 Greg Bunch
Owner
Aspen Auto Clinic

Greg is the owner of Aspen Auto Clinic, a five-location automotive and service business in Colorado. Greg started his passion for cars at 15 when he began rebuilding a 1966 Volkswagen Bug. Greg has moved from a Volkswagen mechanic to ASE Master Technician, to Management, to starting his shop 18 years ago in his garage, to an award-winning multi-location business. Greg is currently a board member for the STEM-based charter school call "Automotive Institute of Science & Technology" and on the Advisory board of Ratchet and Wrench Magazine. Greg is also a board member of the Auto Care organization and a certified instructor for the Worldpac Training Institute and Carquest Technical Institute. Greg's unwavering passion for the industry has also led him to form a company called Transformers Institute, a coaching and training company dedicated to transforming the automotive industry.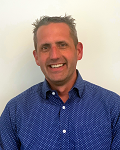 Jason Rainey
General Manager
NAPA AutoCare

Jason Rainey is the General Manager of NAPA AutoCare; a program of more than 17,000 independently owned automotive repair facilities that have chosen to partner with NAPA. Before taking the reins of the industry's leading banner program, Jason spent 13 years in the NAPA Product Department. He worked with vendors on managing, sourcing and marketing in the Tool & Equipment, Batteries/Electrical, Brakes and Under Car categories on behalf of NAPA AUTO PARTS. Jason came to NAPA Headquarters after a successful career in Grand Rapids, Michigan where he worked in several NAPA Store and Distribution Center roles as well as working as a Territory Sales Manager and a Tool & Equipment District Manager. Before joining the NAPA family, Jason served in the United States Marine Corps.